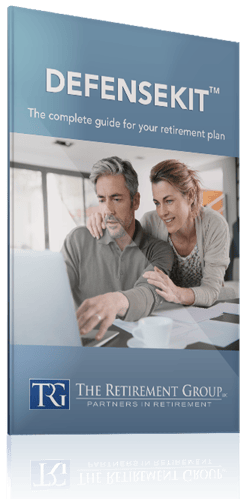 request YOUR COMPLIMeNTARY DefenseKIT now, TO FIND OUT how we can help you!
Inside you will find 19-pages complete with answers, from leading financial practitioners to the most asked retirement questions:
How to minimize taxes and penalties during the retirement planning process?
What are the IRA withdrawal penalties and regulations?
How can I withdraw money from your 401k or IRA before age 59 1/2?
How do I use a 72(t) schedule to supplement your retirement income?
When should I be looking at Rule 415 limits when rolling over your pension lump sum.
How to put together a tax strategy that can potentially save you the most money?
We are a group of financial professionals who focus entirely on retirement planning, the design of retirement portfolios for the transitioning corporate employee, and education through seminars in the area.
It really is so easy to get started.
Just fill out the form on the right and get your no cost guide or schedule a phone meeting with us today.